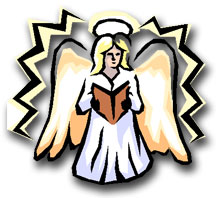 Instructions:
(1) Print this form (set printer to landscape mode with .25'' margins in all directions).
(2) On your printout, enter dates corresponding to the days of the month on the lines provided. Start your calendar anytime, or start at the beginning of a new month.
(3) For each day of the month, enter your holiness plan. You may want to include activities such as saying special prayers or novenas, visits to the Blessed Sacrament, memorizing new prayers, Scripture readings, periods of meditation, holy activities, fasting, self-denials, almsgiving, good deeds, etc. Tip: For other ideas, try the "Increase Holiness" section at www.MyCatholicSource.com.
(4) Each day, complete your plan and cross off items completed.