Patron Saint
Patron Saints
Catholic Patron Saints
List of Patron Saints
Patron Saint Of
The Patron Saint Of ...
Who is the Patron Saint of ... ?
Who is My Patron Saint?
Patron Saint List
Patron Saints List
Patron Saint Index
Patron Saints Index
Patron Saint Names
Catholic Saints
Catholic Saints List
Catholic Saints Names
Catholic Saint Names
List of Saints
Index of Saints
List of Catholic Saints
Names of Catholic Saints
Female Catholic Saints
Female Patron Saint
Male Catholic Saints
Male Patron Saints
Saint Names
Catholic Saint
Patron Saint Names
Saints
Roman Catholic Saints
Roman Catholic Patron Saints

Notice: Clicking above link leaves this site
More Info. | Problem with link?
---
Invite Your Friends!
---
Some Reflections...
"Follow the saints, because those who follow them will become saints." (Pope St. Clement I)
"It is God's will that the saints should be our protectors and our friends...They are always ready to come to our aid when we call upon them" (St. John Vianney)
"When, therefore, we admire the greatness of the saints, and recount their wonderful works, we are glorifying Jesus, the King of all Saints." (Dom Gueranger)
"[S]aints always have great power with God; but especially when they would obtain for their devout clients the virtues they themselves more particularly cultivated when on earth." (Liturgical Year)
"A person is rendered worthy of a saint's prayers for him by the very fact that in his need he has recourse to him with pure devotion." (St. Thomas Aquinas, Doctor of the Church and "greatest theologian in the history of the Church")
"But if the Apostles and martyrs while still in the body can pray for others, at a time when they ought still be solicitous about themselves, how much more will they do so after their crowns, victories, and triumphs?" (St. Jerome, Doctor of the Church, c. 406 A.D.)
"Those who seek to perfect themselves in every aspect of virtue should look to the lives of the saints, which are like living and breathing works of art, and thus by imitation try to reproduce their virtues in their own life." (St. Basil the Great, Doctor of the Church)
"[It is] most useful to us, in order to obtain the divine grace, that we have recourse to the intercession of the saints, who have great power with God, especially for the benefit of those who have a particular devotion to them." (St. Alphonsus Liguori, Doctor of the Church)
"Praying for others is a sign of love; and the more love the saints in heaven have, the more they pray for those on earth who can be helped by their prayers. And the closer they are to God, the more effective their prayers are." (St. Thomas Aquinas, Doctor of the Church and "greatest theologian in the history of the Church")
"The honor and glory of the saints surpass all eloquence, for God himself would praise all the saints with the whole world, all men and angels as an audience, and he will crown them like victors, and they will be seated on the throne of Christ as participants in his kingdom, something that surpasses every dignity." (St. Robert Bellarmine, Doctor of the Church)
"Those in the Catholic Church, whom some rebuke for praying to saints and going on pilgrimages, do not seek any saint as their savior. Instead, they seek saints as those whom their Savior loves, and whose intercession and prayer for the seeker He will be content to hear. For his own sake, He would have those He loves honored. And when they are thus honored for His sake, then the honor that is given them for His sake overflows especially to Himself." (St. Thomas More)
"You say you see no reason why we should pray to the saints since God can hear us and help us just as well, and will do so gladly, as any saint in heaven. Well, then, what need, I ask, do you have to ask any physician to help your fever, or to ask and pay any surgeon to heal your sore leg? For God can both hear you and help you as well as the best of doctors, He loves you more than they do, and He can help you sooner." (St. Thomas More)
"[I]f St. Paul beseeches the brethren (Rom.15:30; 2 Cor. 1:11; Col.4:3; Eph. 6:18-19) to help him by their prayers for him to God, we must with even greater reason maintain that we can be helped by the prayers of the saints, and ask their intercession with humility. If we may beseech those who still live on earth, why not those who live in heaven?" (Catholic Encyclopedia)
"Those whom we have seen bark like dogs, and who were seized with frenzy, and are now come to their senses, prove by their cure how effectual the intercession of martyrs is." (St. Asterius)
"The holy Synod commands all bishops and others who hold the office of teaching and its administration, that in accordance with the usage of the Catholic and apostolic Church, received from primeval times of the Christian religion, and with the consensus of opinion of the holy Fathers and the decrees of sacred Councils, they above all diligently instruct the faithful on the intercession and invocation of the saints, the veneration of relics, and the legitimate use of images, teaching them that the saints, who reign together with Christ, offer up their prayers to God for men; and that it is good and useful to invoke them suppliantly and, in order to obtain favors from God through His Son Jesus Christ our Lord, who alone is our Redeemer and Savior, to have recourse to their prayers, assistance, and support; and that they who deny that those saints who enjoy eternal happiness in heaven are to be invoked, think impiously, or who assert that they do not pray for men, or that our invocation of them, to intercede for each of us individually, is idolatry, or that it is opposed to the word of God, and inconsistent with the honor of the 'one mediator of God and men Jesus Christ' [cf. 1 Tim. 2:5], or that it is foolish to pray vocally or mentally to those who reign in heaven. Also, that the holy bodies of holy martyrs, and of others now living with Christ - which bodies were the living members of Christ, and the temple of the Holy Ghost, and which are by Him to be raised unto eternal life, and to be glorified - are to be venerated by the faithful; through which (bodies) many benefits are bestowed by God on men; so that they who affirm that veneration and honor are not due to the relics of saints; or, that these, and other sacred monuments, are uselessly honored by the faithful; and that the places dedicated to the memories of the saints are in vain visited with the view of obtaining their aid; are wholly to be condemned, as the Church has already long since condemned, and now also condemns them." (Council of Trent)
---
Join Our Mailing List!

---

Topic: Patron Saints
(click links below)
---

For Patron Saints, Try...
» Patron Saints Index -- 1,000+ entries!
» View Patron Saints: By Name | By Patronage
» Search Patron Saints Index By: Name | Patronage | First Initial (Name) | First Initial (Patronage) | Category
» Patron Saint Info. (Q & A) [User-Submitted Article] [Incl.: Who is my patron saint?; Do all saints have an assigned patronage?; Does every cause, disease, activity, hobby, etc. have a patron saint?; Who is the patron saint of ...?; How do I find patron saints on this site?; Is every patron saint listed in your index?; What are some tips to help me find a patron saint in your index?; More...]
» Patron Saint (Saint Facts Page)
» Patron Saints (Crossword Puzzle)
» Patron Saints: Priests & Vocations

For Other Catholic Information, Try...
» Topic Pages: Saints | Saints' Prayers | Saints' Quotes | Saints' Lives & History | Feast Days | Relics | Blessed Virgin Mary | St. Joseph | St. Peter
» Honoring & Intercession of the Saints
» Saints / Relics / Images (Apologetics) [Incl. Praying to / Honoring Saints, Venerating Images & Relics, Intercession]
» Biblical References (Saints, Intercession, Relics, Etc.)
» Prayers to Saints / Prayers in Honor of the Saints
» 'Saintly Reference' [Based on the Roman Martyrology]
» 'Saint Information Exchange' [Incl. Life & History, Intercession, Prayers & Devotions]
» 12 Great & Powerful Saints (A MyCatholicSource.com 'Exclusive Article')
» 12 Great Saints for Children (A MyCatholicSource.com 'Exclusive Article')
» Saints / Communion of the Saints (Topical Scripture)
» Also Try Saints4U - "A Treasury of Saint Names, Patrons & Feasts!" (A MyCatholicSource.com App)
» Also Try: "In Heaven We Know Our Own - Or, Solace for the Suffering" [Incl. Patron Saints for Widows, Orphans, Death of Children...] (MyCatholicSource.com Catholic Classic Reprint)
---
Topic Page: Patron Saints
---
Looking For Something Else?
Click Link Below For...
Guide To My Catholic Source.com
Please Help!
---
Now Available!
God Loves You: Inspirational Coloring Book for Adults With Quotes From the Saints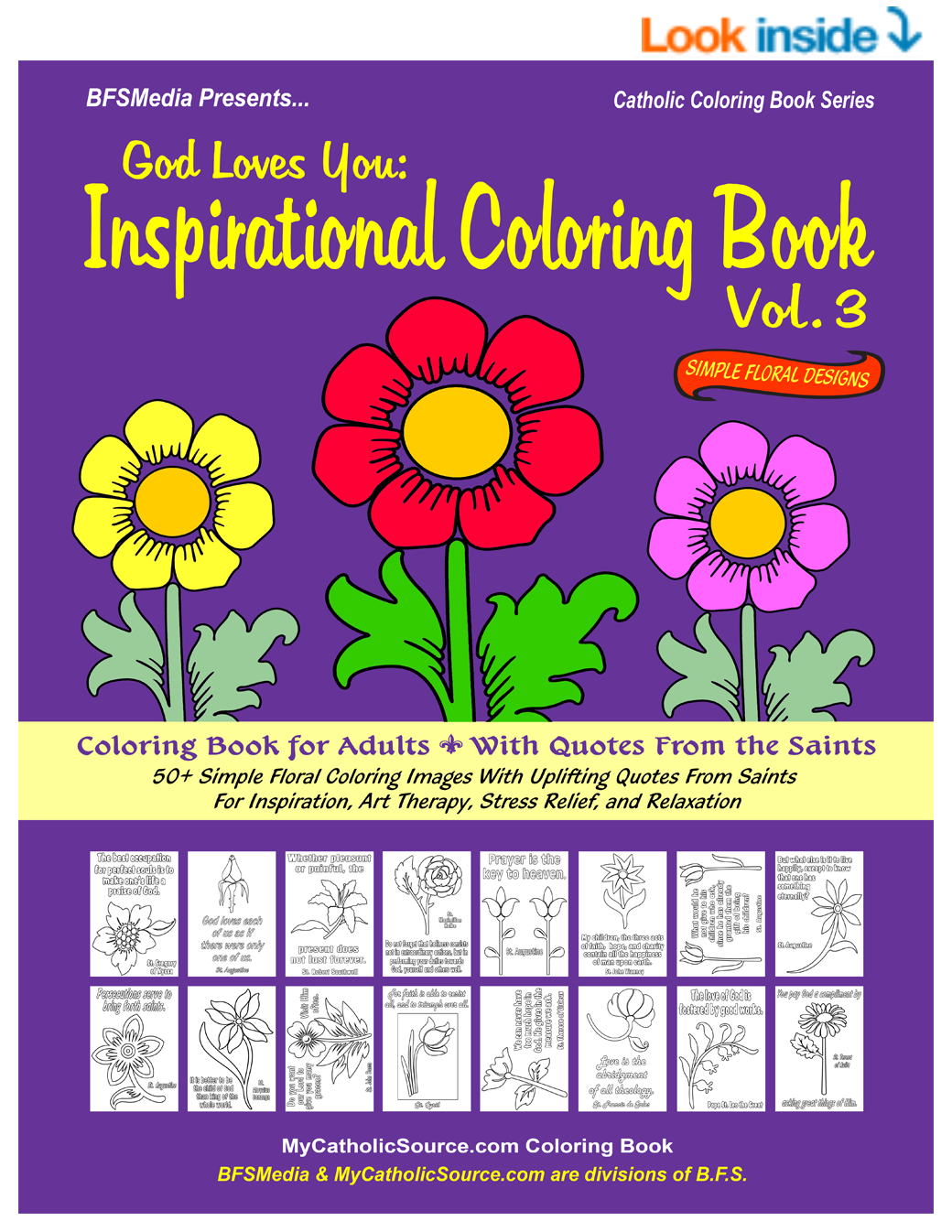 Click Here For Additional Information & To Purchase
For More Coloring Books, Try Here
Click Here For Coloring Examples
---
MyCatholicSource.com Presents...
Traditional Saint Names For Catholics
NOW AVAILABLE!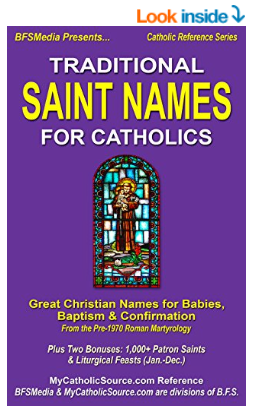 + + +
Great Christian Names for Babies, Baptism & Confirmation From the Pre-1970 Roman Martyrology, Plus Two Bonuses: 1,000+ Patron Saints & Liturgical Feasts (Jan.-Dec.)
Contains over 6,400 listings - including 4,500+ from a pre-1970 Roman Martyrology, 1,200+ patron saints, and hundreds of liturgical feasts (traditional & new) - containing about 2,000 distinct names total. Includes a variety of convenient lists - e.g. alphabetical, by male & female (about 88% of total records contain indicator for male or female), by date, by patronage, by patronage category. Also includes prayer for choosing a name. And, unlike some alternatives, this book relies on Catholic sources. Get your copy today!
+ + +
Perfect springboard for naming children, choosing Baptismal & Confirmation names, and locating Patron Saints. Ideal for baby shower gifts, Confirmation preparation, parish libraries, home reference library, and more...
+ + +
For More Information & To Purchase, Click Link Below...
Kindle Version Just $4.99 | Paperback $15.99
Notice: Prices are subject to change without notice and do not include any applicable taxes.
---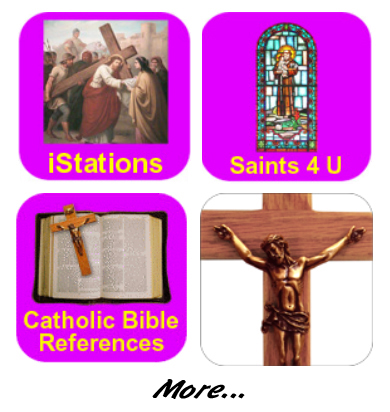 ---
Referral/Incentive Program - Shop At Other Sites To Support This Site!
Note: For pricing, availability, shipping, product & seller info. click links below

Patron Saints: A Feast of Holy Cards [Book] (Click to buy & for more info.)
Dictionary of Patron Saints' Names [Book] (Click to buy & for more info.)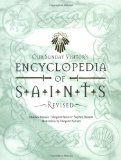 Encyclopedia of Saints [Book] (Click to buy & for more info.)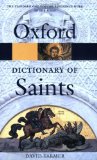 Dictionary of Saints [Book] (Click to buy & for more info.)

Catholic Medals [Amazon Jewelry Search] (Click to buy & for more info.)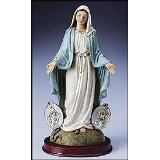 Catholic Statues [Amazon Search] (Click to buy & for more info.)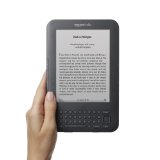 Kindle (Click to buy & for more info.)

GPS Navigator (Click to buy & for more info.)
Thousands More Items To Choose From! - Click Here To Shop By Category
---
---