Donate Items
Donation of Items
Donations
Where To Donate Rosaries
Where To Donate Scapulars
Where Can I Donate Rosaries?
Where Can I Donate Catholic Religious Items?
Where To Donate Catholic Religious Goods
Where To Donate Surplus Catholic Items

Notice: Clicking above link leaves this site
Topic: Donate Items
(click links below)
---

For Info. Regarding Donations, Try...
» Give & Take Section [Offer & Request Free Items (e.g. Rosaries, Scapulars, Etc.)]
» Catholic Book Review & Exchange Section [Borrow/Lend, Trade, Give/Receive Books]
» MCS Lending Library [Donate/Borrow Books]
» Donate to My Catholic Source.com

For Other Catholic Information, Try...
» Looking For a Catholic Charity? Try: Commercial Sections, Catholic Web Links
» Give & Take Reflections [Includes: Benefits of / Rewards for Good Works, Charity Begins at Home, Love for One's Neighbor / Good Works, Love of God / Good Works, Obligation to Perform Good Works, Pride / Good Works, When You Can't Help, Etc.]
» Necessity of Good Works (Apologetics)
» Volunteers' Corner [Offer To Volunteer / Request Volunteers]
» Topical Scripture: Almsgiving | Generosity
---
---
Looking For Something Else?
Click Link Below For...
Guide To My Catholic Source.com
Please Help!
---
Try Here For Great Catholic Apps!

My Crucifix
For the iPad®, iPhone®,
and iPod touch®...

For the iPad®...





















---
Referral/Incentive Program - Shop At Other Sites To Support This Site!
Note: For pricing, availability, shipping, product & seller info. click links below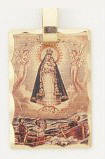 Our Lady of Charity Medal (Click to buy & for more info.)

Vincent De Paul: Saint of Charity [Book] (Click to buy & for more info.)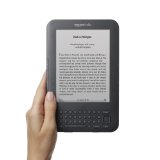 Kindle (Click to buy & for more info.)

GPS Navigator (Click to buy & for more info.)
Thousands More Items To Choose From! - Click Here To Shop By Category
---
---