Homosexual
Homosexual Actions
Homosexual Activism
Homosexual 'Marriage'
Homosexuality
Gay
'Gay Rights'
Lesbian
Sodomy
Sodomites
Sin
Chaste
Chastity

Notice: Clicking above link leaves this site
More Info. | Problem with link?
---
Reminder: Homosexual actions are sinful, but an inclination to homosexuality that is not desired or acted upon is not sinful.
Remember: While we must hate sin, we must simultaneously love sinners. Do not inflict or wish harm on homosexuals
---
Topic: Homosexuality
(click links below)
---

For Catholic Teachings, Try...
» Homosexuality (Moral Teachings / Apologetics)
» Homosexuality (Biblical References)
» Homosexuality (Topical Scripture)

For Other Catholic Information, Try...
» Recent Issues Involving Homosexuality...
Homosexual Activism ("The End of Freedom in America?")
Italian Cardinal speaks out against Catholics who support homosexual 'marriage'
Study says children adopted by homosexuals may suffer "diverse trauma"
Denial of Holy Communion to open, practicing homosexual ("Some are excluded")
Catholic education begins at home (Refusal of Catholic school enrollment to child being 'raised' by lesbians)
Defending the Indefensible (Follow-up to above article re: lesbians)
==> More...
» "10 Commandments" According to the Ignorant & Misguided: PC & False Christianity: A Scriptural Response (User-Submitted Article)
» American Catholic Lawyers Association, Inc. Press Release on Obergefell v. Hodges (Guest Article, Used With Permission)
» Looking For Treatment Options? Consider: Commercial Sections, Catholic Web Links
---
Topic Page: Homosexuality
---
Looking For Something Else?
Click Link Below For...
Guide To My Catholic Source.com
Please Help!
---
Try Here For Great Catholic Apps!




















---
Referral/Incentive Program - Shop At Other Sites To Support This Site!
Note: For pricing, availability, shipping, product & seller info. click links below

Defending a Higher Law: Why We Must Resist Same-Sex ''Marriage'' and the Homosexual Movement [Book] (Click to buy & for more info.)

Healing Homosexuality: Case Stories of Reparative Therapy [Book] (Click to buy & for more info.)

The Battle for Normality: A Guide for '(Self-)Therapy' for Homosexuality [Book] (Click to buy & for more info.)

The Truth About Homosexuality: The Cry of the Faithful [Book] (Click to buy & for more info.)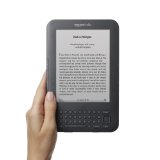 Kindle (Click to buy & for more info.)

GPS Navigator (Click to buy & for more info.)
Thousands More Items To Choose From! - Click Here To Shop By Category
---
---
** Page may contain third party advertisement(s) in any location. We are not responsible for content. Not an endorsement.
Important Notice: We make no guarantees regarding any item herein. Inclusion of any item herein does not imply endorsement. Clicking on a third party link leaves our site. We are not responsible for any third party site / product / service / content / etc. Third parties may not be Catholic. All use of this site is at your own risk. By using this site you indicate agreement to all terms. For terms information, click here.
Copyright © 2010-2016, B.F.S. All rights reserved.
Top | My Catholic Source.com Home | Help | Search | Commercial Sections | Provide Feedback About Topic Pages | Terms of Use