Lives of Saints
Lives of Catholic Saints
Saints' Lives & History
Biographical Information About Saints
Historical Information on Saints
Biographies of Catholic Saints
Histories of Catholic Saints
Hagiographical
Hagiography
Stories of Saints
Saints' Stories

Notice: Clicking above link leaves this site
Topic: Saints' Lives & History
(click links below)
---

For Saints' Lives & History Info., Try...
» 'Saint Information Exchange'
» 'Saintly Reference' [Based on the Roman Martyrology]
» St. Francis of Assisi Section
» Saints / Animals: Saints & Animals | Protection of Saints by Animals in Martyrdom & Death | Pets of the Popes & Saints

For Other Catholic Information, Try...
» Looking For Comprehensive Biographies? Click Here
» Topic Pages: Saints | Saints' Prayers | Saints' Quotes | Relics | Blessed Virgin Mary
» 12 Great & Powerful Saints (A MyCatholicSource.com 'Exclusive Article')
» 12 Great Saints for Children (A MyCatholicSource.com 'Exclusive Article')
» 12 Great Historical Sites to Visit (A MyCatholicSource.com 'Exclusive Article')
» Also Try Saints4U - "A Treasury of Saint Names, Patrons & Feasts!" (A MyCatholicSource.com App)
---
Topic Page: Saints' Lives & History
---
Looking For Something Else?
Click Link Below For...
Guide To My Catholic Source.com
Please Help!
---
MyCatholicSource.com Presents...
Traditional Saint Names For Catholics
NOW AVAILABLE!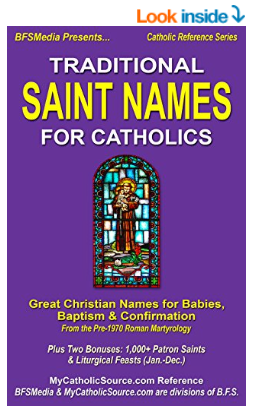 + + +
Great Christian Names for Babies, Baptism & Confirmation From the Pre-1970 Roman Martyrology, Plus Two Bonuses: 1,000+ Patron Saints & Liturgical Feasts (Jan.-Dec.)
Contains over 6,400 listings - including 4,500+ from a pre-1970 Roman Martyrology, 1,200+ patron saints, and hundreds of liturgical feasts (traditional & new) - containing about 2,000 distinct names total. Includes a variety of convenient lists - e.g. alphabetical, by male & female (about 88% of total records contain indicator for male or female), by date, by patronage, by patronage category. Also includes prayer for choosing a name. And, unlike some alternatives, this book relies on Catholic sources. Get your copy today!
+ + +
Perfect springboard for naming children, choosing Baptismal & Confirmation names, and locating Patron Saints. Ideal for baby shower gifts, Confirmation preparation, parish libraries, home reference library, and more...
+ + +
For More Information & To Purchase, Click Link Below...
Kindle Version Just $4.99 | Paperback $15.99
Notice: Prices are subject to change without notice and do not include any applicable taxes.
---
Try Here For Great Catholic Apps!













My Crucifix
For the iPad®, iPhone®,
and iPod touch®...

For the iPad®...









---
Referral/Incentive Program - Shop At Other Sites To Support This Site!
Note: For pricing, availability, shipping, product & seller info. click links below

Lives of the Saints [Book] (Click to buy & for more info.)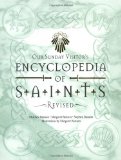 Encyclopedia of Saints [Book] (Click to buy & for more info.)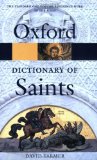 Dictionary of Saints [Book] (Click to buy & for more info.)

Mysteries Marvels Miracles: In the Lives of the Saints [Book] (Click to buy & for more info.)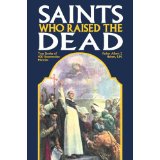 Saints Who Raised the Dead: True Stories of 400 Resurrection Miracles [Book] (Click to buy & for more info.)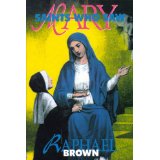 Saints Who Saw Mary [Book] (Click to buy & for more info.)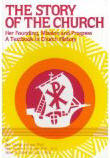 The Story of the Church [Book] (Click to buy & for more info.)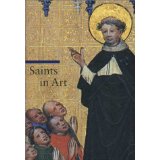 Saints in Art [Book] (Click to buy & for more info.)

Catholic Medals [Amazon Jewelry Search] (Click to buy & for more info.)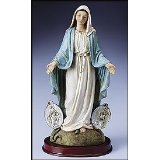 Catholic Statues [Amazon Search] (Click to buy & for more info.)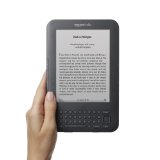 Kindle (Click to buy & for more info.)

GPS Navigator (Click to buy & for more info.)
Thousands More Items To Choose From! - Click Here To Shop By Category
---
---