Catholic Funeral
Funerals
Catholic Funeral Mass
Catholic Funeral Rites
Requiem
Catholic Mortuary
Catholic Cemetery
Catholic Mortuaries
Catholic Cemeteries
Catholic Burial
Grave | Gravesite
Traditional Teaching on Cremation
Loss of Loved One
Passing
Death | Die | Died | Dead
Passed Away
Bereavement
After Death

Notice: Clicking above link leaves this site
Topic: Catholic Funeral
(click links below)
---

For Catholic Funeral Information, Try...
» Catholic Funeral Prayers (Topic Page)
» Traditional Requiem Info. (Web links: Select Category "Tridentine Mass")
» Hymns / Sequences / Antiphons [Includes 'Dies Irae']
» Suffering & Death [Incl. When a Loved One Has Died]
» Funeral & Mortuary (MCS Directory)
» Funeral / Mortuary / Cemetery (Classified Ads)
» Reflections: Suffering / Death | Death & Dying (Incl. Funeral, Cemeteries, Burial, Traditional Teaching on Cremation, Etc.)

For Other Catholic Information, Try...
» Sacrament of Extreme Unction
» The Last Things: Death, Judgment, Heaven, Hell (& Purgatory) [Q & A, Resources]
---
Topic Page: Catholic Funeral
Looking For Something Else?
---
Click Link Below For...
Guide To My Catholic Source.com
Please Help!
---
NOW AVAILABLE!
MyCatholicSource.com Presents...
700+ Consoling Thoughts From Holy Scripture
"Some of the most consoling & comforting words from Holy Scripture, all in one place!"
+ + +
"Inspirational & Uplifting!"
+ + +
Compiled From Traditional Catholic Scripture (Douay-Rheims Translation)
+ + +
For More Information & To Purchase, Click Link Below...
Kindle Version Just $7.99 | Paperback $14.99
Notice: Prices are subject to change without notice and do not include any applicable taxes.
---
Try Here For Great Catholic Apps!

My Crucifix
For the iPad®, iPhone®,
and iPod touch®...

For the iPad®...





















---
Referral/Incentive Program - Shop At Other Sites To Support This Site!
Note: For pricing, availability, shipping, product & seller info. click links below

Latin-English Booklet Missal for Praying the Traditional Requiem Mass [Booklet] (Click to buy & for more info.)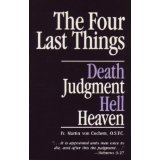 The Four Last Things: Death, Judgment, Hell, Heaven [Book] (Click to buy & for more info.)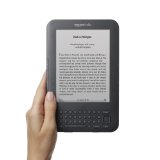 Kindle (Click to buy & for more info.)

GPS Navigator (Click to buy & for more info.)
Thousands More Items To Choose From! - Click Here To Shop By Category
---
---