Sacred Art
Catholic Art
Catholic Artwork
Holy Images
Catholic Holy Images
Statues
Catholic Statues
Veneration of Images

Notice: Clicking above link leaves this site
Topic: Catholic Artwork
(click links below)
---

For Catholic Teachings, Try...
» Sacred Art / Images (Reflections)
» Veneration of Images (Apologetics)
» Facts About Rome / Vatican [Incl. Roman Artwork, Vatican Museums, Etc.]
» Saint Facts [Incl. Emblems, Veneration of Images, Etc.]
» Images / Miraculous Images of Our Lady
» Catholic Devotions, Sacramentals & Pious Practices
» Veneration of Images / Condemnation of Iconoclasm (Ecumenical Councils)
» Sacramentals / Relics / Images (Topical Scripture)

For Other Catholic Information, Try...
» Looking for Original Catholic Artwork? Try Here
» Selections From the Baltimore Catechism
» Art / Culture / Music (Classified Ads)
» Topic Pages: Catholic Symbols | Sacramentals | Holy Cards
» Looking for Coloring Pages? Try Here
» 10 Things You May Not Know About Catholic Churches (A MyCatholicSource.com 'Exclusive Article')
---
Topic Page: Catholic Artwork
---
Looking For Something Else?
Click Link Below For...
Guide To My Catholic Source.com
Please Help!
---
For Good Shepherd Prints/Posters, Try Here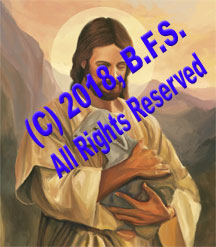 ---
Now Available!
4 Great Inspirational Catholic Coloring Books...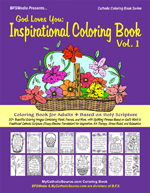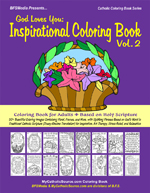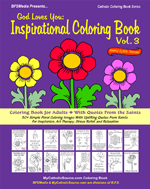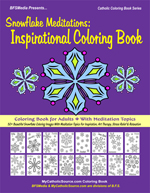 For More Information & To Purchase, Click Image(s) Above
---
NOW AVAILABLE!
MyCatholicSource.com Presents...
Coloring Book For Catholics: 50+ Latin Prayers
(Beginning-Intermediate-Advanced)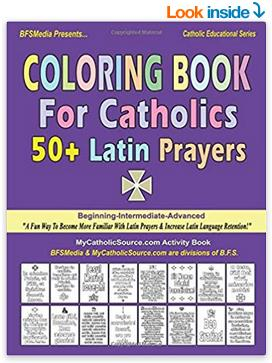 "A Fun Way To Become More Familiar With Latin Prayers & Increase Latin Language Retention!"
+ + +
Designed for Catholics of most any age, this "unique", tradition-minded coloring book contains some of the most popular Catholic prayers in Latin, from aspirations to longer prayers. It's great for Catholic individuals, Catholic families, tradition-minded Catholics, homeschoolers, Latin students, Latin language lovers, seniors, and others...
This 'educational & fun' publication is useful for prayerful relaxation, educational recreation ('learn while you play'), becoming more familiar with Latin prayers & hundreds of Latin words, learning or memorizing Latin prayers, increasing Latin retention, and more...
We hope you will find this book to be both enjoyable, and an instructive tool with respect to Latin, the 'beautiful & majestic language of heaven' and 'official language of the Church' - a language 'consecrated' by the inscription on the Cross that helps to foster a universal bond in prayer with Catholics around the world.
+ + +
"This Catholic coloring book - which provides hours of wholesome & educational recreation - is so much better for your soul than television!"
+ + +
MyCatholicSource.com Activity Book
Paperback Just $7.99
Click Here For More Information & To Purchase
Notice: Prices are subject to change without notice and do not include any applicable taxes.
---
Try Here For Great Catholic Apps!

My Crucifix
For the iPad®, iPhone®,
and iPod touch®...

For the iPad®...





















---
Referral/Incentive Program - Shop At Other Sites To Support This Site!
Note: For pricing, availability, shipping, product & seller info. click links below
Sacred Heart of Jesus [Artwork] (Click to buy & for more info.)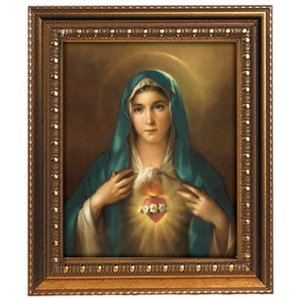 Immaculate Heart of Mary [Artwork] (Click to buy & for more info.)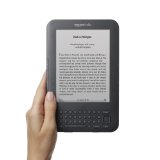 Kindle (Click to buy & for more info.)

GPS Navigator (Click to buy & for more info.)
Thousands More Items To Choose From! - Click Here To Shop By Category
---
---