Ecumenism
False Ecumenism
Ecumenical
Ecumeniacs
Ecumenical Movement
Pan-Religious
Religious Indifferentism
Heresy | Heretics
Schism | Schismatics
Religious Unity
'Unity of Christians'
'Christian Unity'
Catholic Church
Roman Catholic Church
True Church
Mystical Body of Christ
Truth
Error
False 'Churches'
Man-Made Religions
Orthodox
Protestants
Protestant 'Christians'
Non-Christians
Conversion
Necessity of Being Catholic For Salvation
No Salvation Outside the Catholic Church
False Concept of 'Universal Salvation'
Dialog Vs. Teaching Authority
Concessions to Heretics
Proselytism

Notice: Clicking above link leaves this site
More Info. | Problem with link?
---
Reminder: True ecumenism calls all persons to join the Catholic Church. False ecumenism allows others to remain in their errors without attempts at conversion, tends towards religious indifferentism and the 'watering down' of the faith.
As Scripture instructs: "After a first and second warning, break off contact with a heretic, realizing that such a person is perverted and sinful and stands self-condemned." (St. Paul, Ti. 3:10-11)
As the Council of Laodicea states: "No one shall pray in common with heretics and schismatics." (Council of Laodicea, 365 A.D.)
St. Ignatius warns: "Do not err, my brethren: the corrupters of families will not inherit the kingdom of God. And if they who do these things according to the flesh suffer death, how much more if a man corrupt by evil teaching the faith of God, for the sake of which Jesus Christ was crucified? A man become so foul will depart into unquenchable fire; and so also will anyone who listens to him." (St. Ignatius of Antioch, a hearer of St. John the Apostle, c. 110 A.D.)
As Pope Pius XI reminds: "So, Venerable Brethren, it is clear why this Apostolic See has never allowed its subjects to take part in the assemblies of non-Catholics: for the union of Christians can only be promoted by promoting the return to the one true Church of Christ of those who are separated from it, for in the past they have unhappily left it." (Pope Pius XI, "Mortalium Animos", 1928 A.D.)
And: "Pan-Christians who strive for the union of the churches would appear to pursue the noblest of ideals in promoting charity among all Christians. But how should charity tend to the detriment of the faith? Everyone knows that John himself, the Apostle of love, who seems in his Gospel to have revealed the secrets of the Sacred Heart of Jesus and who never ceased to impress upon the memory of his disciples the new commandment 'to love one another', nevertheless strictly forbade any intercourse with those who professed a mutilated and corrupt form of Christ's teaching: 'If any man comes to you, and bring not this doctrine, receive him not into the house, nor say to him, God speed you.' (2 John 1:10)" (Pope Pius XI, "Mortalium Animos", 1928 A.D.)
Even the Second Vatican Council states that: "Common participation in worship (communicatio in sacris) which harms the unity of the Church or involves formal acceptance of error or the danger of aberration in the faith, of scandal and indifferentism, is forbidden by divine law." (Second Vatican Council)
Topic: Ecumenism
(click links below)
---

For Catholic Teachings, Try...
» Definitions (Ecumenism, Religious Indifferentism, Etc.)
» How Important Is It To Be Catholic? / Must I Be Catholic To Be Saved? [Geared Towards Non-Catholics]
» Does it Really Matter if I'm Catholic or Not? [Geared Towards Catholics]
» 'Why Do Traditionalists Disapprove of Ecumenism?' (Q & A / False Ecumenism) [Incl. Condemnations of False Ecumenism From Scripture, Popes, Saints & Councils; Harm From False Ecumenism; Dangers of False Ecumenism; Conversion; True Ecumenism; Truth; Error; Condemnation of Error; Etc.]
» "There once was a vacuum cleaner salesman..." (Topic: False Ecumenism / Guest Article) [Note: See column at far right]
» Who Are Included as Members of the Church? - Try Mystici Corporis Christi (On The Mystical Body Of Christ, Pope Pius XII, 1943)
» Other 'Classic Encyclicals' (Papal Documents):
On Religious Unity [Mortalium Animos, Pope Pius XI, 1928]
On Liberalism And Religious Indifferentism [Mirari Vos, Pope Gregory XVI, 1832]
On Promotion Of False Doctrines [Quanto Conficiamur Moerore, Pope Pius IX, 1863]
On The Unity Of The Church [Satis Cognitum, Pope Leo XIII, 1896]
One Holy Church [Unam Sanctam, Pope Boniface VIII, 1302]
On The Ecumenical Movement [Instruction Of The Holy Office, 1949]
On The Sillon [Our Apostolic Mandate / Notre Charge Apostolique, Pope St. Pius X, 1910]
» Reflections (Quotes From Popes & Saints...):
Heresy/Heretics & Schism/Schismatics
All Non-Catholic 'churches' Must Be Sunk in Pernicious Errors
No Good Hope of Salvation For Those Outside the True Church
Necessity of Union With the Roman Pontiff
Protestantism is Not Another Equally Pleasing Form of the Same Christian Religion
Those Who Say They Are Not Confided to Peter Confess That They Are Not Christ's Sheep
What Jesus Says vs. What Protestantism Says
» Are All Religions the Same / Are All Equally Good? / Does it Matter Which 'Church' One is in? (Apologetics)

For Other Catholic Information, Try...
» Please Don't Do That! Reasons Catholics Shouldn't Lend Their Support To Non-Catholic Efforts (User-Submitted Article)
» Recent Issues Involving Ecumenism...
'Mark This Day On Your Calendar' (Some long-needed clarity: Pope Benedict tells Congregation for the Doctrine of the Faith that conversion of non-Catholics into the Catholic Church is the "ultimate aim" of the ecumenical movement") [1/10]
Unity with the Orthodox? Don't get your hopes up [10/09]
Ecumeniacs will tell you it's a victory, but would St. Paul? [8/09]
French diocese to aid heresy? [8/09]
"It's not about being Catholic" (Decades of ecumenism have destroyed the 'sensus Catholicus') [6/09]
==> More...
» Flier: "The Importance of Being Catholic: Combating Religious Indifferentism"
» Flier: Breaking Off Contact With Heretics (Scripture Passage)
» Topic Pages: Modernism | Those Outside the Church | Second Vatican Council | Novus Ordo Mass | Catholic Apologetics | Becoming a Catholic / Converting
» Summary of Changes Since Vatican II: A Revolution in the Church?
» The Traditional Latin Mass vs. the Novus Ordo (New) Mass / Ecumenism
» Pope John Paul II's Rosary / Ecumenism
» Ecumenism / Fellowship / Companions (Topical Scripture)
» Truth / Doctrine (Apologetics)
» Invalid Anglican Orders - See Apostolicae Curae (On The Nullity Of Anglican Orders, Pope Leo XIII, 1896)
» Challenges For Non-Catholic 'Christians':
Where Was Your 'Church' When...?
Do You Always Put Catholics on the Defensive? Allow Us to Put You On the Defensive...
» The Church: Marks, Parts, and Pillars
» Prayers for Conversion - Try Prayers & Devotions Section
---
---
Looking For Something Else?
Click Link Below For...
Guide To My Catholic Source.com
Please Help!
---
Try Here For Great Catholic Apps!

My Crucifix
For the iPad®, iPhone®,
and iPod touch®...

For the iPad®...





















---
Referral/Incentive Program - Shop At Other Sites To Support This Site!
Note: For pricing, availability, shipping, product & seller info. click links below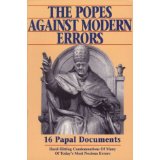 The Popes Against Modern Errors: 16 Famous Papal Documents [Book] (Click to buy & for more info.)


The Great Facade: Vatican II and the Regime of Novelty in the Roman Catholic Church [Book] (Click to buy & for more info.)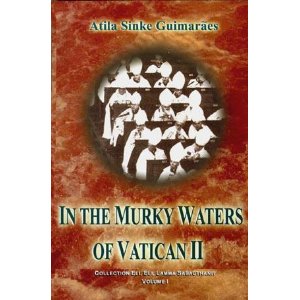 In the Murky Waters of Vatican II [Book] (Click to buy & for more info.)


Iota Unum: A Study of Changes in the Catholic Church in the Twentieth Century [Book] (Click to buy & for more info.)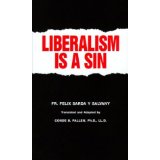 Liberalism is a Sin [Book] (Click to buy & for more info.)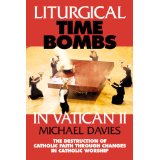 Liturgical Time Bombs in Vatican II: Destruction of the Faith Through Changes in Catholic Worship [Book] (Click to buy & for more info.)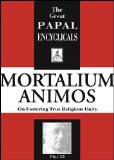 Encyclical of Pope Pius XI: Mortalium Animos (On Fostering True Religious Unity) [Book] (Click to buy & for more info.)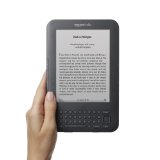 Kindle (Click to buy & for more info.)

GPS Navigator (Click to buy & for more info.)
Thousands More Items To Choose From! - Click Here To Shop By Category
---
---