RCIA
R.C.I.A.
The Rite of Christian Initiation of Adults
Rite of Christian Initiation for Adults
RCIA Process
RCIA Resources
RCIA Program
Conversion
Entering the Catholic Church
Catholic Education
Catholic Educators
New Catholics
Converts
Candidates
Catechumens
Catechumenate
The Elect
Neophytes
Sponsors
Godparents
Catechesis
Religious Instruction
Scrutiny | Scrutinies
Profession of Faith
Catholicism
Sacraments
Sacrament of Initiation (Baptism)
Second Sacrament of Initiation (Confirmation)
Penance / Reconciliation
Holy Eucharist
Easter Vigil

Notice: Clicking above link leaves this site
More Info. | Problem with link?
---
Invite Your Friends!

---
Some Reflections...
"And I say to thee: That thou art Peter; and upon this rock I will build my church, and the gates of hell shall not prevail against it." (Our Lord Jesus Christ, Mt. 16:18)
"I will go peaceably and firmly to the Catholic Church: for if Faith is so important to our salvation, I will seek it where true Faith first began, see, it among those who received it from God Himself." (St. Elizabeth Ann Seton)
"[A]s to my former wanderings and errors, I condemn them, as every one else does; I can but see therein the glory of Him who has delivered me from myself. When I hear my former life brought forward, no matter with what intention it is done, I am not so ungrateful as to be afflicted thereat; for the more they show up my misery, the more I praise my Physician." (St. Augustine, Doctor of the Church)
"...Christ also loved the church and delivered himself up for it: That he might sanctify it, cleansing it by the laver of water in the word of life: That he might present it to himself, a glorious church, not having spot or wrinkle or any such thing; but that it should be holy and without blemish." (St. Paul, Eph. 5:25-27)
"One thing in this world is different from all other. It has a personality and a force. It is recognized, and (when recognized) most violently loved or hated. It is the Catholic Church. Within that household the human spirit has roof and hearth. Outside it, is the Night." (Belloc)
---
Join Our Mailing List!

---

---
Topic: Resources For Those In RCIA
(click links below)
---

For RCIA Related Resources, Try...
» Biblical References For Various Catholic Beliefs
» Catholic Definitions [Incl. Act of Contrition, Beatitudes, Bishop, Catechetics, Charity, Doctrine, Dogma, Faith, Genuflect, Original Sin, Penance, Roman Catechism, Etc.]
» The Apostles' Creed: Summary of the Catholic Faith
» The Ten Commandments (Topic Page)
» The Church: Marks, Parts, and Pillars
» The Theological & Cardinal Virtues
» Gifts & Fruits of the Holy Spirit
» Topic Pages: Jesus | God | Holy Trinity | Holy Spirit
» Topic Pages Relating to the Sacraments: Baptism | Confirmation | Penance / Confession | Holy Eucharist | Matrimony | Holy Orders (Priests) | Extreme Unction / Anointing of the Sick (Sickness/Illness) | Sacraments | Grace
» Other Topic Pages: The Pope / Papacy | Priests | Blessed Virgin Mary | Saints | Sin
» Catholic Q & A (Topic Page) [Incl. Q & A Topics: Bible, Grace, Sin & Vice, Sacraments, Vatican, Latin Mass & Catholic Tradition, Indulgences, Why Priestly Celibacy?, Why Can't Women Be Priests?, Etc.]
» Catholic Liturgy (Topic Page)
» Catholic Liturgical Year (Topic Page) [Incl. Holy Days of Obligation, Liturgical Feasts, Advent, Christmas, Ash Wednesday, Lent, Good Friday, Easter, Etc.]
» Scripture Resources [Incl. Topical Scripture: Alphabetical (A-Z); Topical Scripture: Categorized; Books of the Bible; Fulfilled Prophecies of the Bible; Jesus Last Words; Etc.]
» Who Jesus Is & Why You Should Believe
» Jesus' Emphasized Statements
» Other New Testament Teachings (A-Z)
» Faith / Morals / Catholic Teachings (Q & A, Resources)
» Basic Catholic Prayers (Topic Page)
» Spiritual Growth (Topic Page)
» Catholic Learning Activities / Activities For the Sacraments [Incl. Crossword Puzzles, Word Searches, Spiritual Growth Activities / Holiness Calendar, Etc.]
» Those Contemplating Conversion [Includes "How Does One Convert to Catholicism?"]
» Becoming a Catholic (Topic Page)

For Other Catholic Information, Try...
» Topic Pages: Catholic History | Catholic Dictionary | Catholic Encyclopedia | Catholic Dioceses | Catholic Churches | Catholic Information | Catholic Symbols
» Apologetics: Faith Alone? | Bible Alone? | Works / Deeds | Moral Teachings | Salvation | Church History | Truth / Doctrine | Authority / Obedience | Blessed Virgin Mary | Holy Trinity | Saints / Relics / Images | Indulgences / Prayers | Pope / Papacy | Penance / Confession | Priests | Purgatory | Tradition | The Catholic Church | Visible / Hierarchical Church | More...
» Facts: Vatican / Pope | Priests / Vocations | Blessed Virgin Mary | Saints | Rosary
» Catholic Book Review & Exchange
» Traditional Prayers & Practices
» Catholic Devotions, Sacramentals, Pious Practices
» Living the Faith: How to Be a Better Catholic
» Catholic Basics: Q & A (Resources) [Incl. Angels & Devils, Blessed Virgin Mary, Creation / Man, The Last Things, Sacraments / Grace, Saints, Scripture, Etc.]
» 'Catholic Trivia': Q & A Search [May Search Thousands of Q & A]
» Does it Really Matter if I'm Catholic or Not? [Geared Towards Catholics]
» How Important Is It To Be Catholic? / Must I Be Catholic To Be Saved? [Geared Towards Non-Catholics]
» For Key Bible References Concerning the Catholic Faith, Try Catholic Bible References (A MyCatholicSource.com App)
» Reflections (Quotes From Popes, Saints, Councils, Canon Law, Etc.)
» Catholic Web Links (Topic Page)
» Sharing: Share Conversion Stories (Good News Section) | Announce Conversion, Baptism, Etc. (Announcements Section) | Share Answered Prayer Stories (Answered Prayers Section)
» Looking For Godparent / Sponsor Information? - Try Baptism (Gen'l. Info.) & Confirmation (Gen'l. Info.)
» Looking For Baptismal / Confirmation Names? Try Saints4U - A MyCatholicSource.com App
» Instruction / Training (MCS Directory)
» Educational Products & Services (Sales & Specials)
» Education / Training (Classified Ads)
» General A - Z Index [Try Here For 10,000+ Topics]
---
Topic Page: Resources For Those In RCIA
---
Looking For Something Else?
Click Link Below For...
Guide To My Catholic Source.com
Keep Us Online!
---
MyCatholicSource.com Presents...
CATHOLIC EDUCATIONAL SERIES
Catholic Bible Facts
NOW AVAILABLE IN PAPERBACK & E-BOOK FORMATS!
Don't miss this handy 'information-filled' treasury of Catholic Bible facts!
Click Here For More Information & To Purchase
"I learned a lot from this book, even though I'm Catholic educated and know quite a bit about the Bible." (CBF Previewer)
Contains:
* Catholic Bible Q & A (Over 250 Questions!)
* Books of the Bible (Info./Lists)
* The Psalms (Lists)
* The Beatitudes
* Jesus' Parables
* Jesus' Emphasized Statements
Kindle Version Just $6.99
Notice: Prices are subject to change without notice and do not include any applicable taxes.
For more information, click link above or visit MyCatholicSource.com/Media
---
Try Here For Great Catholic Apps!













My Crucifix
For the iPad®, iPhone®,
and iPod touch®...

For the iPad®...









---
Referral/Incentive Program - Shop At Other Sites To Support This Site!
Note: For pricing, availability, shipping, product & seller info. click links below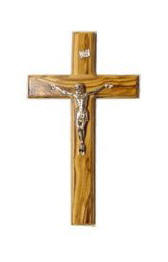 Crucifix [Amazon Search] (Click to buy & for more info.)

RCIA Commemorative Gifts / Jewelry [Amazon Search] (Click to buy & for more info.)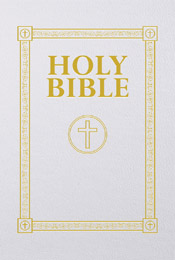 Douay-Rheims Bible (Click to buy & for more info.)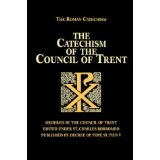 Catechism of the Council of Trent [Book] (Click to buy & for more info.)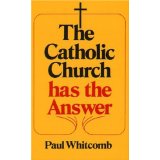 The Catholic Church Has the Answer [Book] (Click to buy & for more info.)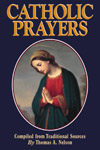 Catholic Prayers [Book] (Click to buy & for more info.)

Rosary (Click to buy & for more info.)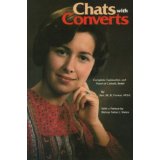 Chats With Converts: Complete Explanation of Catholic Belief [Book] (Click to buy & for more info.)
Catholic Bracelets [Amazon Jewelry Search] (Click to buy & for more info.)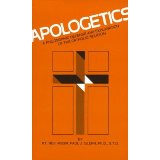 Apologetics [Book] (Click to buy & for more info.)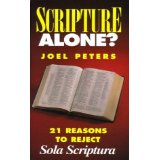 Scripture Alone? 21 Reasons to Reject Sola Scriptura [Book] (Click to buy & for more info.)
Sacred Heart of Jesus [Artwork] (Click to buy & for more info.)

Catholic Apologetics: God, Christianity, and the Church (A Course in Religion) [Book] (Click to buy & for more info.)

Catholic Bible Verse Finder [Reference Sheet] (Click to buy & for more info.)


Triumph: The Power and the Glory of the Catholic Church - A 2,000 Year History [Book] (Click to buy & for more info.)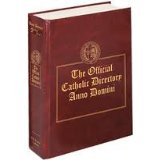 The Official Catholic Directory [Amazon Book Search] (Click to buy & for more info.)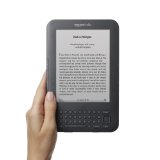 Kindle (Click to buy & for more info.)

GPS Navigator (Click to buy & for more info.)
Thousands More Items To Choose From! - Click Here To Shop By Category
---