Peter
St. Peter
Saint Peter
Simon
Rock
Apostle
S. Pietro
San Pietro
First Pope
The Pope
Chief Apostle
Son of Jona
Chair of Peter
Papacy
Head of the Roman Catholic Church
Bethsaida
Mt. 16:18
Holder of the Keys to Heaven
Author of Two Epistles
Brother of St. Andrew
St. Peter's Basilica
Basilica di San Pietro

Notice: Clicking above link leaves this site
Topic: St. Peter
(click links below)
---

For Catholic Teachings, Try...
» The Apostles [Incl. Historical Info.]
» Vatican View: Q & A [Incl. Who is Saint Peter? Was he the first Pope?; Was St. Peter martyred in Rome?; Was St. Peter infallible? Wasn't he rebuked by St. Paul?; Was St. Paul's authority equal to St. Peter's?; Why does the Catholic Church have a Pope?; Etc.]
» Definitions (St. Peter, Chair of Peter, Pope, Etc.)
» Reflections (Quotes From Popes, Saints, Etc.):
St. Peter, the First Pope [Vatican View Section]
The Aged Apostles Peter & Paul
Necessity of a Teaching Authority
Necessity of Union With the Roman Pontiff
Those Who Say They Are Not Confided to Peter Confess That They Are Not Christ's Sheep
» The Popes: From St. Peter to Present [Incl. Historical Info, Reign Dates, Feasts, Etc.]
» Vatican View Facts [Incl. St. Peter, Chair of Peter, St. Peter's Basilica, Feasts, Etc.]

For Other Catholic Information, Try...
» Selections From the Baltimore Catechism
» Topic Pages: Pope | Rome | Catholic History | Saints | Saints' Lives & History | Saints' Quotes | Patron Saints | Papal Conclave | Infallibility | Vatican News
» Pope / Papacy (Apologetics) [Incl. Do You Reject the Papacy / the Pope?; Do You Think That the Catholic Church Has Erred in the Past so it Can't be Infallible? Or That the Pope Can't be Infallible Since Peter Denied Jesus? Or That the Bad Behavior of Some Popes Disproves Infallibility?; Do You Believe That St. Peter Was Never in Rome?]
» Priests / Vocations Facts, Misc. [Incl. Pope, Apostolical Succession, Bishop, Patron Saints, Power of the Keys, Etc.]
» Pope / Papacy (Biblical References)
» Prayers to Saints / Prayers in Honor of the Saints [Incl. Prayers to St. Peter]
» 'Saintly Reference' [Based on the Roman Martyrology]
» Papal Writings ('Classic Encyclicals')
» Quotes From Popes, Saints...
» Popes / Vatican (Crossword Puzzles)
» St. Peter / Popes / Vatican (Word Searches)
» St. Peter's Cross - Try "Selected Symbols"
» Indulgence For Solemnity of the Holy Apostles, Peter and Paul - Try "Indulgences"
---
---
Looking For Something Else?
Click Link Below For...
Guide To My Catholic Source.com
Please Help!
---
MyCatholicSource.com Presents...
Traditional Saint Names For Catholics
NOW AVAILABLE!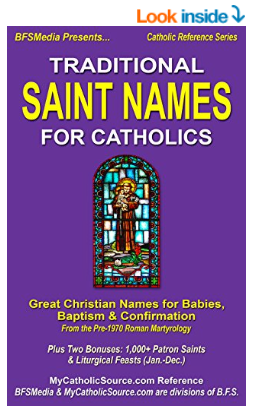 + + +
Great Christian Names for Babies, Baptism & Confirmation From the Pre-1970 Roman Martyrology, Plus Two Bonuses: 1,000+ Patron Saints & Liturgical Feasts (Jan.-Dec.)
Contains over 6,400 listings - including 4,500+ from a pre-1970 Roman Martyrology, 1,200+ patron saints, and hundreds of liturgical feasts (traditional & new) - containing about 2,000 distinct names total. Includes a variety of convenient lists - e.g. alphabetical, by male & female (about 88% of total records contain indicator for male or female), by date, by patronage, by patronage category. Also includes prayer for choosing a name. And, unlike some alternatives, this book relies on Catholic sources. Get your copy today!
+ + +
Perfect springboard for naming children, choosing Baptismal & Confirmation names, and locating Patron Saints. Ideal for baby shower gifts, Confirmation preparation, parish libraries, home reference library, and more...
+ + +
For More Information & To Purchase, Click Link Below...
Kindle Version Just $4.99 | Paperback $15.99
Notice: Prices are subject to change without notice and do not include any applicable taxes.
---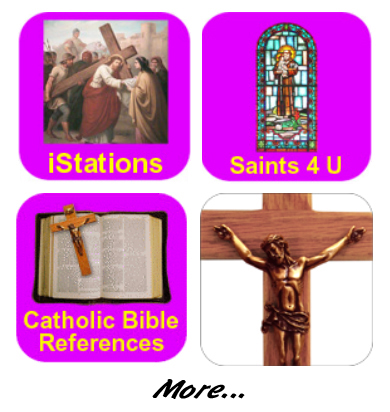 ---
Referral/Incentive Program - Shop At Other Sites To Support This Site!
Note: For pricing, availability, shipping, product & seller info. click links below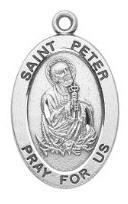 St. Peter Medal (Click to buy & for more info.)

Upon This Rock: St. Peter and the Primacy of Rome in Scripture and the Early Church [Book] (Click to buy & for more info.)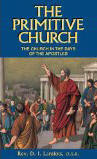 The Primitive Church: The Church in the Days of the Apostles [Book] (Click to buy & for more info.)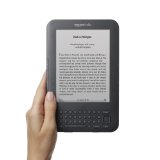 Kindle (Click to buy & for more info.)

GPS Navigator (Click to buy & for more info.)
Thousands More Items To Choose From! - Click Here To Shop By Category
---
---
** Page may contain third party advertisement(s) in any location. We are not responsible for content. Not an endorsement.
Important Notice: We make no guarantees regarding any item herein. Inclusion of any item herein does not imply endorsement. Clicking on a third party link leaves our site. We are not responsible for any third party site / product / service / content / etc. Third parties may not be Catholic. All use of this site is at your own risk. By using this site you indicate agreement to all terms. For terms information, click here.
MyCatholicSource.com ™, MyCatholicSource.org ™, CatholicCommunityCenter.com ™, CatholicCommunityCenter.org ™, BFSMedia ™, BFSApps ™, and other indicated & related items are trademarks of B.F.S.
MyCatholicSource.com, BFSApps, and BFSMedia are divisions of B.F.S.
Copyright © 2010-2021, B.F.S. All rights reserved.
Top | My Catholic Source.com Home | Help | Search | Commercial Sections | Provide Feedback About Topic Pages | Terms of Use