Catholic Information
Roman Catholic Information
Catholic Religion Information
Catholic Doctrine
Catholic Teachings
Catholic Questions
Catholic Questions and Answers
Catholic Q & A
Answers to Catholic Questions
Catholic Beliefs
Catholic Basics
New Covenant
Catholic Catechism
Roman Catholic Church
Catholic Church
Catholic Religion
Catholicity
Catholicism
Catholic Dogma
Catholic Theology
Catholic Websites
Roman Catholic Websites
Catholic Homepage

Notice: Clicking above link leaves this site
Topic: Catholic Information
(click links below)
---

For Catholic Teachings, Try...
» The Church: Marks, Parts, and Pillars
» Catholic Basics: Q & A (Resources)
» Reflections (Quotes From Popes, Saints, Councils, Canon Law, Etc.)
» Catholic Books & E-books (MyCatholicSource.com Media / BFSMedia)
» Catholic Books & E-books (MyCatholicSource.com Media / BFSMedia) [Printable Summary]

For Other Catholic Information, Try...
» Biblical References For Various Catholic Beliefs
» Topic Pages: Catholic History | Catholic Dictionary | Catholic Encyclopedia | Catholic Q & A | Catholic Churches
» Other New Testament Teachings
» For Key Bible References Concerning the Catholic Faith, Try Catholic Bible References (A MyCatholicSource.com App)
» Necessity of Being Catholic For Salvation
» 'Catholic Trivia': Q & A Search
» Catholic News: Current | Archive
» Looking For Information on Saints? Try Saints4U - "A Treasury of Saint Names, Patrons & Feasts!" (A MyCatholicSource.com App)
» Also Try Help For 10,000+ Topics - Click Here
---
Topic Page: Catholic Information
---
Looking For Something Else?
Click Link Below For...
Guide To My Catholic Source.com
Please Help!
---
MyCatholicSource.com Presents...
CATHOLIC EDUCATIONAL SERIES
Catholic Bible Facts
NOW AVAILABLE IN PAPERBACK & E-BOOK FORMATS!
Don't miss this handy 'information-filled' treasury of Catholic Bible facts!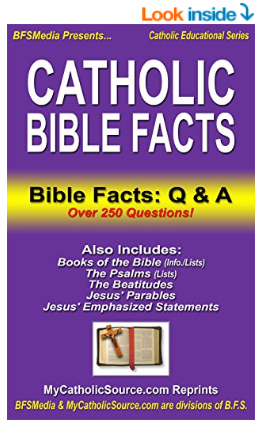 Click Here For More Information & To Purchase
"I learned a lot from this book, even though I'm Catholic educated and know quite a bit about the Bible." (CBF Previewer)
Contains:
* Catholic Bible Q & A (Over 250 Questions!)
* Books of the Bible (Info./Lists)
* The Psalms (Lists)
* The Beatitudes
* Jesus' Parables
* Jesus' Emphasized Statements
Kindle Version Just $6.99
Notice: Prices are subject to change without notice and do not include any applicable taxes.
For more information, click link above or visit MyCatholicSource.com/Media
---
NOW AVAILABLE!
MyCatholicSource.com Presents...
BIG Book of Latin Activities For Catholics
Beginning-Intermediate (Vol. 1)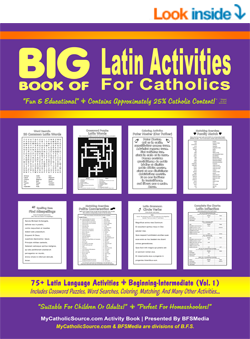 "Suitable For Children Or Adults!" ~ "Perfect For Homeschoolers!"
+ + +
As many faithful Catholics already know, the majestic Latin language – the 'official language' of the Catholic Church – promotes unity, helps safeguard the purity of doctrine, connects us with our Catholic ancestors, allows us to pray in "one voice", and even ties back to the inscription on the Cross which was written in Hebrew, Latin, and Greek. The Latin language is still used today in the precious treasure that is the Traditional Latin ('Tridentine') Mass, in 'everyday speech' (much of English is derived from Latin), in mottos, in specialized fields, and in educational endeavors. It has been shown that the study of Latin brings many benefits. "And, Latin is truly the language of heaven!"
If you enjoy Latin, you may be glad to know that this full-sized (8.5" x 11"), tradition-minded publication features an assortment of activity types related to Latin (including: word searches, crosswords, coloring activities, challenges, fill-ins, spelling bee, quizzes, unscrambles, true/false, multiple choice, matching, cross-offs, circling, word associations, translation exercises, and more...), and treats of various topics (including: common Latin words, Latin language facts, Latin grammar, nouns & verbs, abbreviations, phrases/sayings/mottos, prefixes, cardinal numbers, grammatical gender, inflection, word roots, diacritics/accenting, pronunciation, Latin prayers/hymns, Scripture verses, Catholic phrases, and more...).
+ + +
"Fun & Educational!"
Get Your Copy Today!
+ + +
Click Here For More Information & To Purchase
---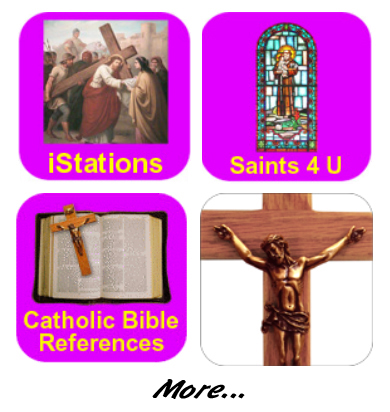 ---
Referral/Incentive Program - Shop At Other Sites To Support This Site!
Note: For pricing, availability, shipping, product & seller info. click links below


Triumph: The Power and the Glory of the Catholic Church - A 2,000 Year History [Book] (Click to buy & for more info.)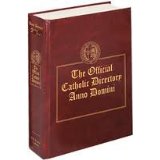 The Official Catholic Directory [Amazon Book Search] (Click to buy & for more info.)


Catechism of the Council of Trent [Book] (Click to buy & for more info.)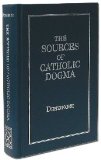 Sources of Catholic Dogma (Denzinger) [Book] (Click to buy & for more info.)

The Summa Theologica of St. Thomas Aquinas [Books] (Click to buy & for more info.)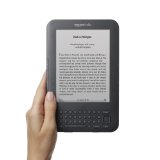 Kindle (Click to buy & for more info.)

GPS Navigator (Click to buy & for more info.)
Thousands More Items To Choose From! - Click Here To Shop By Category
---
---