Welcome!
MyCatholicSource.com & CatholicCommunityCenter.com were created with the goal of bringing Catholics together in a "safe", reverent, faith-enhancing environment to learn & share with others and to help build a community of dedicated servants who share their love of God and of the Church with others. God willing, it is our fervent hope that this site might - at least in in some small way - help promote the reign of Christ the King on earth - which is our main and most important goal.
In this "culture of death" society where morality is often condemned and family values called "old fashioned", we feel there is a great need for a "safe place" where Catholics can be inspired & learn truths of the faith as well as join together with others to share experiences and strengthen one another to deal with the immense challenges of the modern world. A question was once posed concerning where an individual could find a truly moral place for Catholics to exist near each other. The responses indicated that such a place was called "Heaven". While this is true, we are trying (to the limited extent possible) to provide such a place online. We hope you will enjoy it.
Throughout this site, we have attempted to include a large sampling of Catholic thoughts from popes, saints, councils, and others on a variety of subjects to inform the uninformed, assist the misinformed, and edify those hungering for true Catholic doctrine. As Catholics, we are not afraid of the truth, but rather desire to share it with others. We sincerely welcome and encourage non-Catholics to this site with the hope that they may come to see true Catholicism rather than the negativity often presented in the media. We hope that they and gain a better understanding of what Catholics truly believe as well as to overcome any misconceptions concerning our faith.
This site also contains a variety of prayers, definitions, facts, and other information & and resources that we hope may be of assistance to our visitors. Please feel free to look around and spend some time perusing the wealth of information & activities which may be found on this site. You can also share Catholic books & other items, volunteer your time, request prayers, share information on saints, discuss current issues, locate Catholic news resources, tell others about Catholic events, print fliers, learn traditional prayers, discover saints' prayers, search the catechism, share tips, search the patron saints index, find assistance in defending the faith, search for feast days, print activities for children, read Q & A on various topics, join our mailing list, and much more...
Also, personal, individual posts are an important part of this site [please note that we ask only orthodox (small "o", as in opposite of heterodox) and well-catechized persons to post on doctrinal matters & remind visitors that all posts may be subject to review]. By contributing your post, you may help others in their faith journey. Please be generous with your posts. If you leave this site with deepened faith, increased love of and respect for God, a desire to pray more frequently, increased desire for piety and virtue, strengthened resolve, an increased appreciation for Catholic traditions, a wider knowledge of truth, an enhanced striving for Christian charity, a stronger desire to do God's will, more fervent desire to glorify God, a greater zeal for the salvation of souls, a more firm focus on the last things, or a deeper feeling of hope, we will have accomplished an important goal. We want you to think of this site as your "online oasis" - a "safe", comfortable, and Catholic faith-filled place to relax, rejuvenate, and share with others.
Our goal is for the site to be simple, easy to use, well organized, pleasant, and comprehensive. To the extent possible, we would like the Catholic Community Center to be comparable to a physical building on a corner where you live. In such a place, you would find friends, a wealth of Catholic faith, information sharing, and a sense of community. However, we would like to be able to serve even more people online than would be possible with a single building.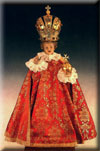 Further, we want to be the first place you look for "anything Catholic". We want to support Catholic business owners by providing a helpful place for them to tell others about their products and services. Whether you're looking for a rosary, Bible, Catholic optometrist or a Catholic provider of widgets, we want you to find it here.
This site was created and is maintained by Catholic laity. Eventually, we hope the site will be self-supporting through paid ads which are available (only) in the various commercial areas of this site as well as by the kind donations of visitors. We are cradle-Catholics who (although brought up since Vatican II) have discovered and have become strongly attached to our Church's rich - and, sadly, sometimes seemingly abandoned - traditions that have served Her so well for so many centuries. We are obedient and loyal to the Holy See, and we pray and hope for a return of these traditions - and that the great wisdom behind them will be made more evident to all Catholics. We love the Catholic Church and consider it to be a great honor and privilege to bring a "safe" site to our brothers and sisters, God willing.
Should it be God's will, the site will continue to expand and improve and will reach out to even more people. We also hope you might help build this 'community' and make this little part of the Internet pleasing to God. We hope we will have the support of your prayers. We have a long way to go, so please help us build this site up. Thanks for visiting!
May God Bless You Always!
For a Quick Guide to the Wealth of Catholic Information on This Site Please Click Here
No & Low Cost Ways to Support This Site
Don't Miss the MCS Daily Digest!
"Seek ye therefore first the kingdom of God, and his justice" (Mt. 6:33)
---
---
Notice: This site is not run by the Catholic Church. This site is not an "official" Catholic site. It is run by lay persons with no special authority or standing in the Church. While we include a great variety of Catholic material (some from officially approved sources), we do not intend to "claim the name Catholic" for purposes of securing hierarchical approval. Rather, the term "Catholic" may be used herein as descriptive of content / persons involved in site operation / etc., but the term "Catholic" is not operative as being an official endeavor / organization of the Catholic Church and we therefore do not intend to 'claim the name Catholic.'
---